Leading the way in steel rebar branding

PIONEERING EDM TECHNOLOGY
Launched the first indigenously developed Metal Arc Disintegrators in Indian market as a direct import substitution.

Developed and supplied Roll branding machines for some of the largest steel companies in India like Tata Steel, SAIL etc.

With thousands of applications served across 20+ diverse industry segments for 3500+ customers, Sparkonix becomes a performance benchmark in EDM technology.

Sparkonix expands its operations through strategic tie-ups to bring innovative technology to Indian market for the fast growing construction and steel industry.

Launched the CNC Roll Truning Lathe, automated bar handling systems for the Indian market and achieved the milestone of installing 1,000 Roll Branding and Notching machines.

Sparkonix also ventures into production analytics solutions through a strategic tie-up with System Insights, USA. As a part of the tie-up Sparkonix will promote Vimana in the Indian market for automotive, aerospace and other manufacturing industries.
Metal cutting to joining!
Sparkonix (India) Pvt. Ltd., is the flagship company of Sparkonix Group, with EDM, Steel and Construction Formwork business divisions. Artech Welders Pvt. Ltd., one of India's leading welding equipment and automation solution provider, is a group company of Sparkonix.
Sparkonix Group engineers a range of innovative solutions in Spark Erosion, Steel rebar branding, integrated rebar handling systems, construction and welding technologies. From metal cutting in EDMs to metal joining in welding processes, Sparkonix has been continuously creating new 'value' frontiers for its customers since the last four decades.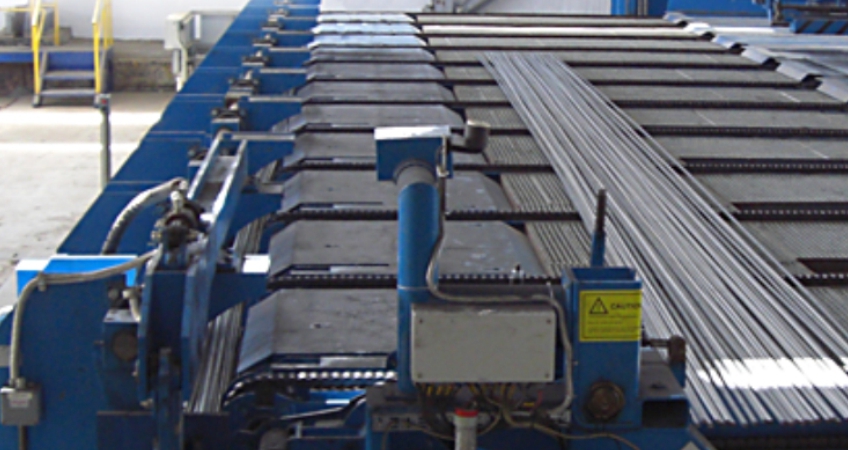 Sparkonix's strategic tie-up with Sund Brista
SUND BIRSTA group is a world leading supplier of Handling Equipment for the steel industry. Sund Brista provides a range of products starting from single machines to complete handling system for the steel industry. Sund Birsta AB is a high standing supplier, known for its quality within the steel industry.
Sparkonix's strategic tie-up with Sund Brista provides integrated, automated bar handling systems for the Indian steel industry. The systems are designed to receive bars from the cold shear roller table and transport the bars to different stations within the bar handling as: bar counting, collection, wire binding of sub-bundles, strapping of master bundles and unloading with weighing station.
Team Sparkonix is a superb combination of the wisdom of years of experience and passion derived from youthful energy. The team of 100+ engineers, managers, technicians and workmen are at a constant endeavor to set new benchmarks in performance. With a robust technology foundation set-up by the first generation, the young, second generation leadership and management team at Sparkonix has been pivotal in driving the growth across key international markets.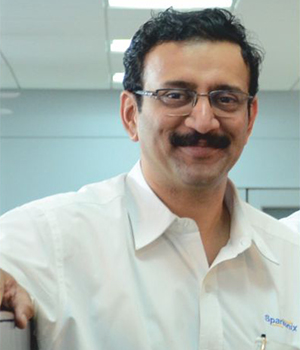 Ramesh has led Sparkonix's expansion over the last decade and heads the production and R&D funtions.
Subhash comes with deep expertise in fixture design and welding machines and heads the R&D at Artech, a group company of Sparkonix.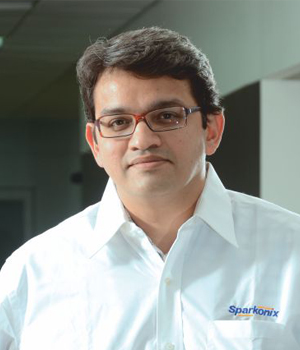 Gautam is the numbers man at Sparkonix Group, driving costing, analysis, processes and investment decisions.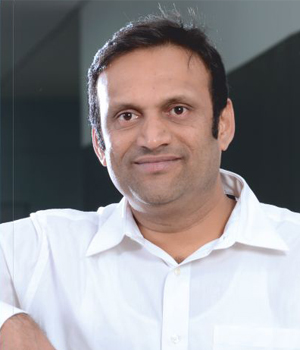 Shailesh leads the marketing, sales and strategic tie-ups for Sparkonix and has been at the helm of driving the company's global aspirations.