CNC Rib Cutting & Name Marking Machine
CNC Rib Cutting & Name Marking Machine –
CNC 560UA
Dual purpose, optimised performance.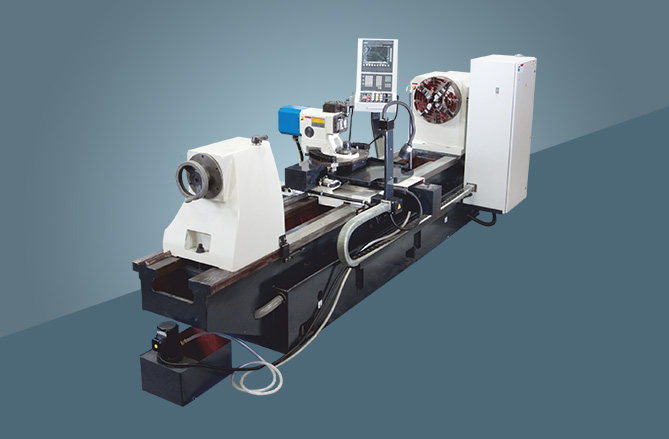 Popular across the emerging markets, Sparkonix's Rib cutting and name marking machines are ideal for fast growing steel companies aiming for higher productivity without comprmising on the world-class 'quality'.
The solutions combine the rib cutting and name marking operation in a single machine and provide an unmatched competitive edge to the steel roll shops. Ideal for carbide rolls, the machines come with standard name marking device to perform dual operations.
In addition to the features and advantages of the CNC 560U, the CNC 560UA also has the following add-ons as mentioned below.
4 axes CNC machine

3 Axis simultaneous movement of CNC control system

User friendly software

Sturdy and rigid machine construction

Easy to operate CNC system
Better productivity and reduced operational expenditure

Improved pass life and avoids distrosion of roll material and its properties

Enables faster change of branding with use of software
Automatic Centre Referencing Probe
Significant education in manual effort and skill

Accurate pass/groove centering

Easy, fast and accurate centering of notches

Possible to re-notch on existing notches

Easy center finding for marking

Safety interlock protection to avoid probe damage during notch cutting operation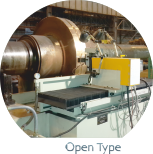 Parameters
Specification
Diameter of workpiece
Dia 100 to Dia 560 mm
Length of workpiece
800 – 2500 mm
Max Roll Weight
1000 Kg
Suitable for rebar
Dia 6 to Dia 50 mm
Workpiece swivel speed
0-32 rpm
AC Servo Motor