Automated Wire and Strap Tying & Bar Handling System
Automated Wire and Strap Tying & Bar Handling System
Smart machines for High Performance.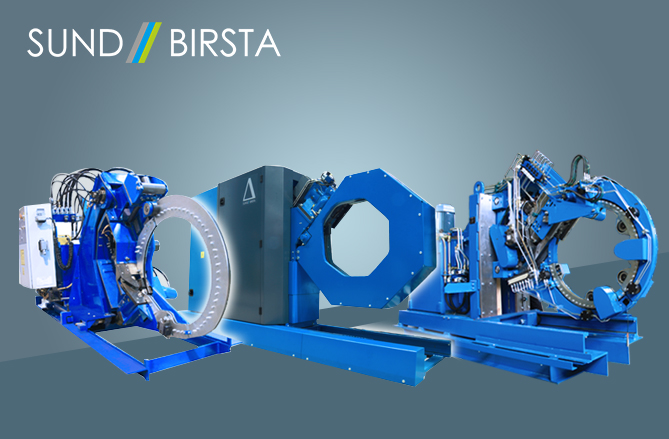 Sund Brista group is a world leading supplier of Handling equipment for the steel industry. Sund Brita provides a range of products starting from single machines to complete handling system for the steel industry. Sund Brista AB is a high standing supplier, known for its quality within the steel industry.
Sparkonix has a strategic tie-up with Sund Brista to provdie integrated automated bar handling systems for the Indian Steel industry, The systems are designed to receive bars from teh cold shear roller table and transport the bars to different stations within the bar handling as bar counting, collection, wire binding of sub-bundles, strapping of master bundles and unloading with weighing station.
With increasing pressure to optimize the costs, the tie-up has earned great response by the Indian steel Rebar and angle producers in the form of early adoption of automated systems.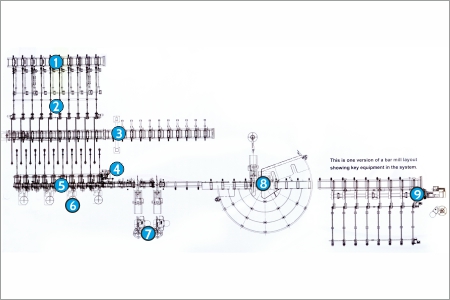 Cold Shear Conveyor Area
Transfer Chain Conveyors
Short Bar Ejection
Bar Counting Station with Bar Counter (BCB)
Bar Collection Station)
Sub-bundling Station
Master Binding Area
Bar Bending Station
Weighing and Automatic Tag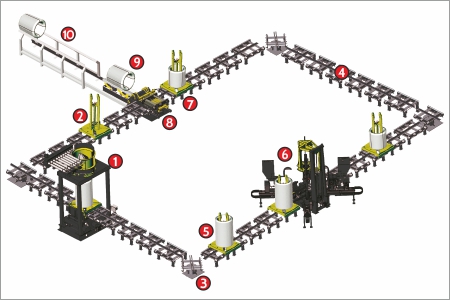 Coil Collection Station
Empty Pallet
Turn Table
Wheel Conveyor
Coil on Pallet
Coil Compactor, PCV 2300/KNB
Weighing Wheel Conveyor
and Manual Tap Marking
Tilting Station
Unloading Station
Storing Chain Conveyor