Accurate & Consistent Branding for your products.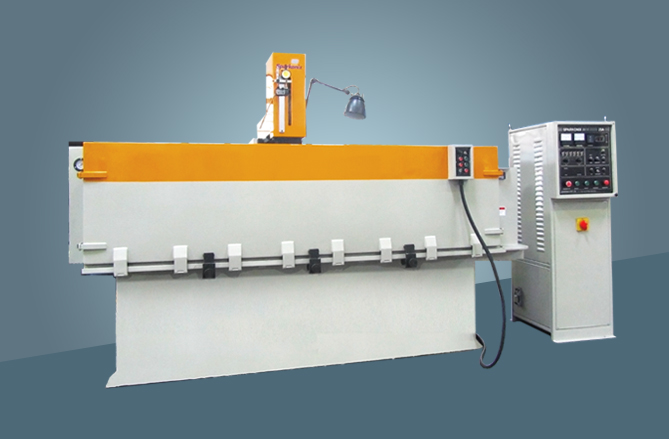 Sparkonix is a pioneer in the metal disintegration technology and uses Special Copper Electrodes for creating the Brand on the products. The industry leading range of Roll Branding Machines from Sparkonix are used by almost all top steel rebar manufacturers in India and abroad to brand Alpha- numeric Characters, Logo Branding on Steel Products.
With world class aesthetics and easy operations, Sparkonix's Roll branding machines have emerged to be the most preffered choice in consistently recreating and scaling the brand in steel rebars. With customization option, the Roll branding solution from Sparkonix is a proven technology with demonstrated performance.
The special Copper Electrodes are manufactured as per Customers Brand and are available for entire range of Products like Rebar, Angle, Channel, Beam, Rail etc.

The Brand name can be embossed in any language Script as desired.

Ideal for all Grades of Cast Rolls and Tungsten Carbide Roll Rings

Accurate dimensions, curvature and angles for consistent branding of name
Less consumtion of Dielectric oil with localized flushing option

User/ Operator friendly features that need minimal training

Easy to install as the machine does not require foundation or other specific facilities for installtion
Open Type / Customized Roll Branding Machines
A new concept designed specifically for rolls above 700 mm dia

Open Type Roll Branding machines used the electro erosion technology and can be manufactured depending on the size of the roll.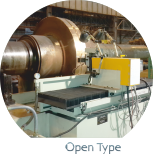 | | | | |
| --- | --- | --- | --- |
| Parameters | Model 22/55 | Model 24/70 | Model 25/85 |
| Tank Size | 2200 x 550 x 550 mm | 2400 x 700 x 700 mm | 2500 x 850 x 850 mm |
| X Axis Travel | 600 mm | 600 mm | 600 mm |
| Y Axis Travel | 300 mm | 300 mm | 300 mm |
| Z Axis Travel | 200 mm | 200 mm | 200 mm |
| Max Dia of Job | 500 mm | 600 mm | 700 mm |
| Max Job Weight | 1500 Kgs. | 1500 Kgs. | 1500 Kgs. |
| Dielectric Tank Capacity | 1100 Ltrs. | 1300 Ltrs. | 1500 Ltrs. |
| Total Roll Length Accomodated | 2000 mm | 2200 mm | 2300 mm |